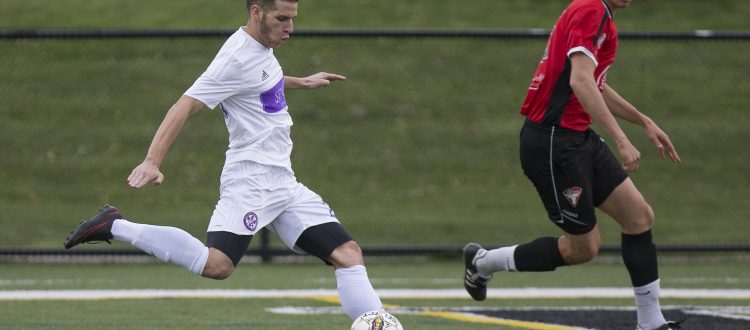 Matchday Preview: OCFC vs. Ole SC
Traveling on the road for the first time in league play, Oakland County FC will meet Ole SC (Grand Rapids, MI) for the second time this season. After winning 2-1 in the home opener, OCFC look to stay undefeated against Ole in what is their 4th match up all-time.
A victory on Saturday could also see OCFC take over the top spot in the East Division. Coach Morana and Coach Johnson have named the 18 players that will be traveling to Grand Rapids below:
Goalkeepers – Ludin Gonzales, Ruggero Verzillo
Defenders – Jason Leslie, Jeff Okerstrom, Talal Hamodi, Connor Ballantyne, Joe Beshara
Midfielders – Charlie Miles, Alex Serwatka, Hamid Barry, Saeed Tawil, Javier Steinwascher, Adam Clauss, Kaveon Dux
Forwards

– Chukwudi Nwokoye, Azaad Liadi, Mario Morana, Brendan Woodfull
Jason Leslie (Detroit Mercy), Charlie Miles, and Ruggero Verzillo will dress for the first time in 2017 while Liadi, Serwatka, Steinwascher, Clauss, and Woodfull will all make their league debuts.
The game will kick off from East Grand Rapids High School at 4pm EST. You can follow the in game action live from Twitter here.
OCFC will head back home to match up against the Muskegon Risers on June 3rd at Royal Oak High School at 7:30pm. Tickets are available here.