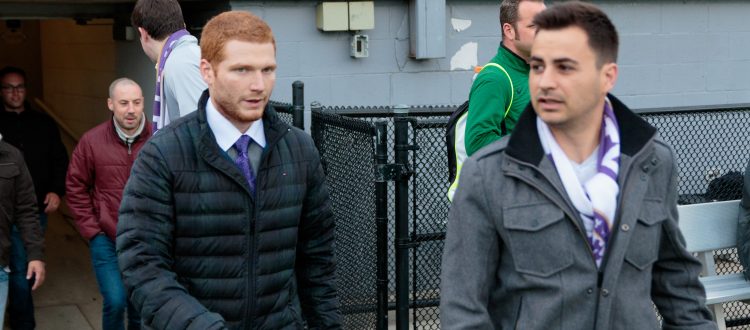 Morana Transitions To Technical Director
Oakland County FC has announced that 2017 Head Coach Nicolino Morana has stepped down from his position to become the club's Technical Director.
In his lone season at the helm, Morana lead OCFC to a overall record of 6-6 (4-6 league). He also coached the Reserve squad. In 2016, Morana interim coached the club in U.S. Lamar Hunt Qualification to a victory vs Ann Arbor FC and a loss to Minneapolis City SC.

2017 was a great year for the club. We didn't achieve the best results on the field, but we grew as a family and progressed as a club. It's time to take a step back from coaching. This move is for the best as we move forward as one of the premier grassroots organizations in the United States. – Nick Morana
In a subsequent move, Assistant Coach Mathius Johnson has left the organization to pursue other opportunities.
We'd like to thank Matt for what he brought to the club. He was a great asset to the team and is an overall great individual. The players responded well to him. We wish him the best in his future endeavors. – Ben Rode, Co-Owner
As Technical Director, Morana will work directly with scout Talal Khoulani on the recruitment of players for the 2018 roster. The coaching staff for the 2018 season will be named later this afternoon.
---
About Oakland County FC
Oakland County Football Club is a Semi-Professional soccer team dedicated to providing a remarkable on-field product as well as an unforgettable game day experience. OCFC will strive to bring high-level soccer and entertainment to Oakland County and surrounding communities. Additionally, we aim to cater to every audience, both youth and adult. OCFC's long-term vision is to create a community backed club sponsored by both local and regional organizations, which will give back to the residents of the community in the form of pride and involvement.