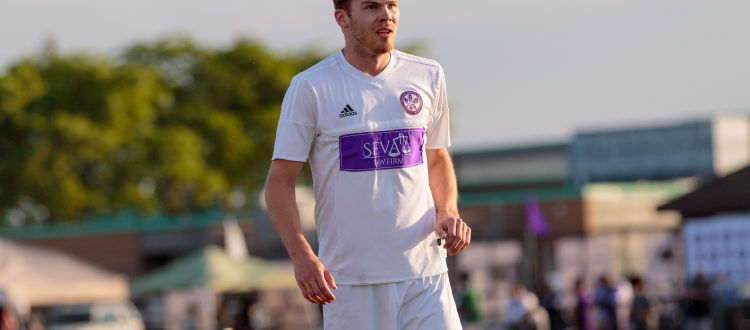 Matchday Preview: OCFC vs. RWB Adria
Written By: Andrew Morgan
The Purple and Gold (2-0-1 3rd place PLA East) are back in action at Royal Oak HS tomorrow, 6/18 at 5:00 PM. OCFC looks to bounce back after the 3-0 defeat at the hands of the Muskegon Risers two weekends ago, with division leaders RWB Adria (4-0-1, 1st place PLA East) coming into town for the first matchup in the series this season.  Oakland has yet to win against RWB Adria (Chicago, IL) in 4 meetings overall (3 losses, 1 draw), and in the 2016 home matchup, lost 1-0.  A win this weekend would make the path to the playoffs a little clearer for OCFC, and set your hometown club back on the winning track.
The 18 players available for tomorrow's match are as follows:
Goalkeepers:

Ludin Gonzales, Zach Walker
Defenders: Jeremy Stoychoff, Jason Leslie, Joe Beshara, Connor Ballantyne, Talal Hamodi
Midfielders:

Saeed Tawill, Jonathan Barnes,  Alex Serwatka, Adam Clauss, Hamidou Barry, Shawn Sloan, Javier Steinwascher
Forwards:

Chukwudi Nwokoye, Azaad Liadi, Kaveon Dux, Travis Harrington

Newcomer and Midfielder Jonathan Barnes (Finlandia University) will make his first appearance of the 2017 season. You can follow the in game action live from Twitter here.
Gates: 4:00 PM
Kickoff: 5:00 PM
Be sure to catch the players after that match during the autograph sesion. A Live DJ, photobooth and face-painting too will be in session too!
General Admission: $10 at gate/$7 online; Group Package (groups of 10+): $5/ticket (online only); Children under 5: Free.
Tickets can be purchased at the gate for $10 or online for $7 here.