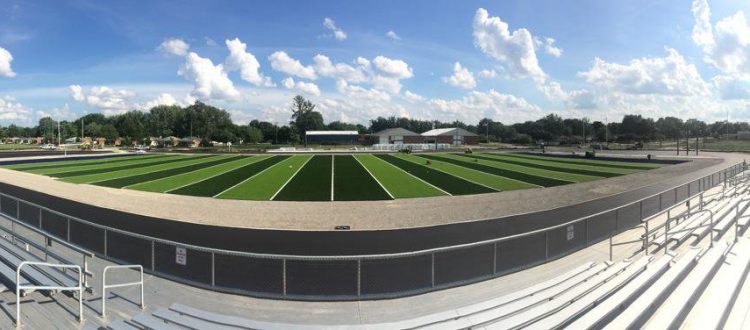 Clawson Stadium Announced as OCFC's New Home Field
Beginning this season, Oakland County FC will be playing home matches at Clawson Stadium as the club prepares for their biggest campaign to date.
With recent news that 2017 home field, Royal Oak High School, was approved for a bond that would require construction on the stadium for the next two years, ownership turned to a familiar location: Clawson.
In 2017, Clawson Stadium was home to the OCFC Reserves and served as the club's training location throughout the season.
It was an easy decision to make, really. Clawson is the perfect location to continue the club's progression. Fans will enjoy the feel of our new home pitch and will be satisfied with the new game day experience that is in store for all. They city has welcomed us with open arms and we can't wait to give the city what we have to offer! – Theo Foutris, Co-Owner
On February 20th, ownership introduced the club to the Clawson City Council. See the video below for the full introduction (fast-forward to the 6:10 mark).
Clawson Stadium Details:
Capacity: 2,000

Playing Surface: Artificial Turf

Year Renovated: 2016
OCFC will be connecting with the city in the coming months as they look to cement their place amogst the community. The full season schedule is set to be released in the next two weeks. For questions or inquiries, please email info@oaklandcountyfc.com.
---
About Oakland County FC
Oakland County Football Club is a Semi-Professional soccer team dedicated to providing a remarkable on-field product as well as an unforgettable game day experience. OCFC will strive to bring high-level soccer and entertainment to Oakland County and surrounding communities. Additionally, we aim to cater to every audience, both youth and adult. OCFC's long-term vision is to create a community backed club sponsored by both local and regional organizations, which will give back to the residents of the community in the form of pride and involvement.