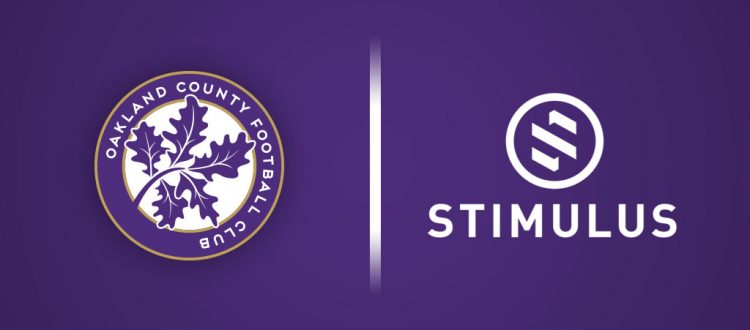 Stimulus Athletic Named 2018 Official Kit Provider
Oakland County Football Club is excited to announce that an agreement has been reached with Stimulus Athletic as the club's new official kit provider beginning in the 2018 season.

Located in Minneapolis, MI, Stimulus currently serves as the kit provider for numerous semi-professional clubs around the country and is seeing continuous growth at the grassroots level as a result of their exceptional work.
We've been excited about Stimulus ever since our first conversation with them in December of last year. They've produced quality work for several clubs and we believe our fans will love what they produce for us! – Ben Rode, Co-Owner
Fans will have the first opportunity to view the kit options at our Supporters' Trust Launch on March 1st. From there, members of the Trust will have the exclusive opportunity to vote on their preferred option.  Our 2018 kit winner will be announced at the Jersey Reveal Party in April (date, TBA). Jerseys will be available to the public for purchase once the winner is revealed.
---
About Oakland County FC
Oakland County Football Club is a Semi-Professional soccer team dedicated to providing a remarkable on-field product as well as an unforgettable game day experience. OCFC will strive to bring high-level soccer and entertainment to Oakland County and surrounding communities. Additionally, we aim to cater to every audience, both youth and adult. OCFC's long-term vision is to create a community backed club sponsored by both local and regional organizations, which will give back to the residents of the community in the form of pride and involvement.