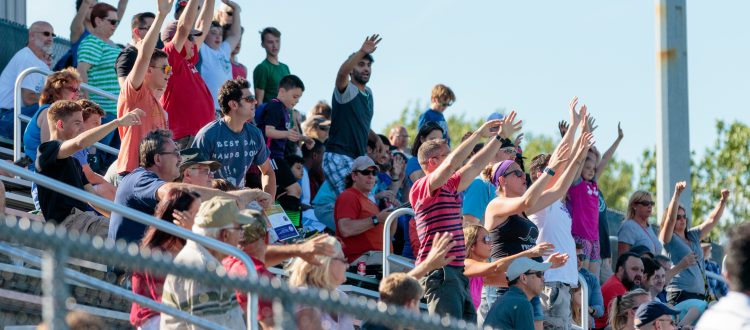 Individual, Season, and Family Pack Tickets Now Available!
Individual match tickets, 2018 Season Tickets, the OCFC Family Pack, and the Gold Leaf Home Opener Promo for the 2018 season are now on sale here!
Online General Admission match tickets are $8 ($10 on matchday).
Online and matchday Youth General Admission (age 6-12) tickets are $5. Children age five and under gain FREE entry to matches.
The OCFC Family Pack option for a family of four (2 adult, 2 youth) can be had for $22.
New for 2018, the  Gold Leaf Home Opener Promo gives fans the opportunity to purchase tickets for any three home matches of their choice. In return, fans will receive a FREE ticket to our Home Opener on May 12 vs Indiana Old Bhoys. This option is available for only $24.
Season Tickets grant fans access to each home match for the 2018 campaign and 10% off club apparel purchases for the year. Pricing starts at $40.
---
BEST DEAL: 2018 Trust Memberships include a Season Ticket, a Member scarf, a guest ticket to each match, and several additional benefits for the 2018 season for only $60! Membership purchases conclude on 5/1.  
Don't forget, a Membership also grants you an ownership stake in the club for life!
---

---
About Oakland County FC
Oakland County Football Club is a Semi-Professional soccer team dedicated to providing a remarkable on-field product as well as an unforgettable game day experience. OCFC will strive to bring high-level soccer and entertainment to Oakland County and surrounding communities. Additionally, we aim to cater to every audience, both youth and adult. OCFC's long-term vision is to create a community backed club sponsored by both local and regional organizations, which will give back to the residents of the community in the form of pride and involvement.