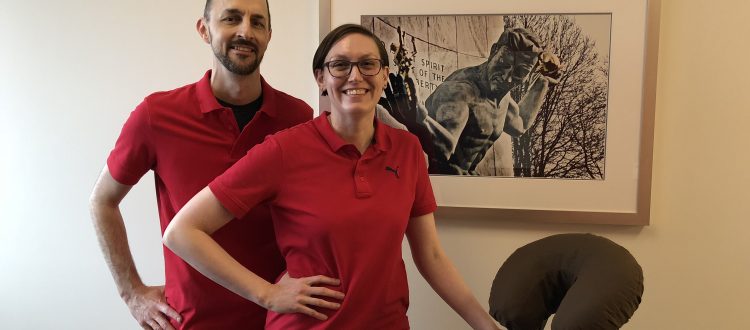 OCFC Welcomes MCMC as Community Sponsor
Oakland County Football Club is pleased to announce Motor City Massage Company as a 2018 Community Sponsor.
With the agreement, MCMC will be in attendance at each OCFC home match where licensed massage therapists Robert and Jennifer Dockery will be available to fans for chair massage at a rate of $1/minute.
50% of their proceeds at each match will go to a charity of choice, selected by the club and Supporters' Trust prior to each match.

Member of the Associated Bodywork & Massage Professionals, MCMC offers services to Oakland, Wayne, and Macomb counties.
"MCMC is extremely proud to support OCFC! We hope that our presence and massage services at home matches will provide a unique, rejuvenating, and fun element to our fans' game day experience at Clason Stadium." – Jennifer Dockery
Oakland County FC will kickoff the season on May 12, against the Indiana Old Bhoys at 7:00 PM. Tickets can be purchased here.
---
Motor City Massage Company
Motor City Massage Company, LLC was founded in January 2017 by Robert and Jennifer Dockery, LMT's. They have a combined 20 years experience as licensed massage therapists. MCMC specializes in workplace massage and assisted stretching with industry leading professionalism and effectiveness. our corporate chair and executive table massage services are available in Wayne, Oakland, and Macomb counties. Please visit us at mcmc.abmp.com and on Facebook.
---
About Oakland County FC
Oakland County Football Club is a Semi-Professional soccer team dedicated to providing a remarkable on-field product as well as an unforgettable game day experience. OCFC will strive to bring high-level soccer and entertainment to Oakland County and surrounding communities. Additionally, we aim to cater to every audience, both youth and adult. OCFC's long-term vision is to create a community backed club sponsored by both local and regional organizations, which will give back to the residents of the community in the form of pride and involvement.