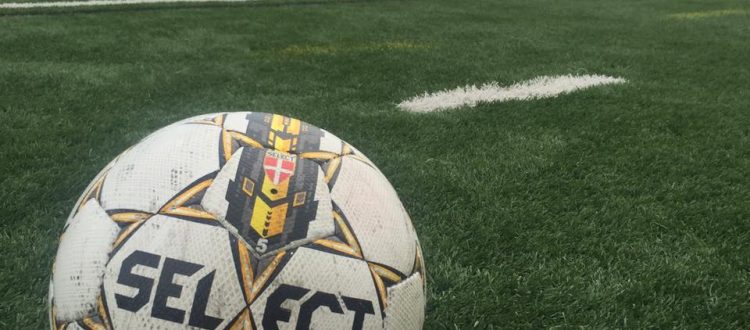 Match Recap: Oakland Falls to AAFC to end Rough Weekend
Oakland County FC (3–0-4, 9pts) fell to the Ann Arbor FC Lumberjacks (2-3-1, 9pts) by a score of 5 goals to one.
Oakland County FC faced a tough and in-form side on Sunday afternoon, and came away with a few bruises. OCFC were well beaten during their second game of the weekend, after having played Friday night, again, in ninety degree conditions. The purple gang didn't have their edge in Ann Arbor, and were on the wrong side of a lopsided scoreboard.
The game did see the return of OCFC forward Kaveon Dux. The O's' number nine has been absent for nearly a month due to injury. Dux marked his return to the lineup with a consolation goal for the O's. Sunday's goal put Dux's season tally at five, second on the squad behind midfielder Robbie Cort (6).
---
Oakland's Roster:
Starters: Cary Wilson, Cam Roberts, Travis Harrington, Kevin Lencioni,  AJ Santavy, Cam Panley, Belal Khoulani, Alex Ofeimu, Kaveon Dux, Mario Morana, AJ Williams
Substitutes: Ian Walker, AJ Santavy, John Waller, Ahmed Zaky, Julian Birge

Today's Starting XI presented by Ortisi & Abate Dentistry #OCFCvsAAFC pic.twitter.com/Dl8NBbyN4C

— Oakland County FC (@OaklandCountyFC) July 1, 2018
---
What's On Tap:
Oakland County FC return to action on Friday, July 6th, as visitors at Toledo Villa FC. OCFC return home to Clawson Stadium on Friday, July 13th, for an exhibition with Waza Flo.