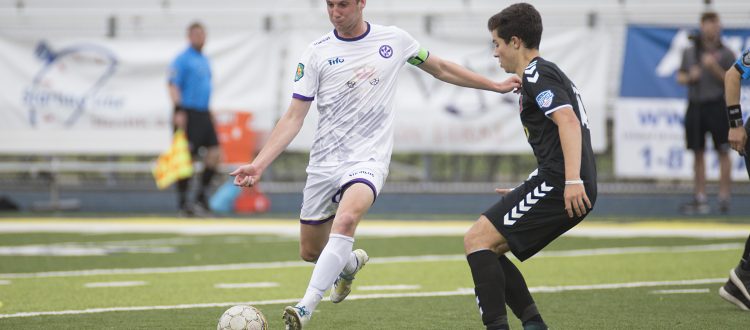 Match Preview: Round 2 in Ohio
Written by Robert Kerr, Staff Writer | Chalie Foley, Intern
—
The O's are seeking a return to game-winning-form as they travel to second placed Toledo Villa FC on Friday evening. OCFC will be looking to make a positive end-of-season run, beginning by defeating the team from Ohio. Friday's game is the first of the final three UPSL Midwest matches remaining for the men in purple.
Michigan's supporter-owned team will be looking to avenge their early season 1-0 defeat to Toledo. On June 2, the club was felled by Toledo Villa at home in Clawson, in a very tight contest. OCFC were competitive and rode out a strong performance by the back line on the day, but were unable to convert on any of their late chances. Midfielder Julian Birge feels that his team was capable of getting more out of the first encounter with Toledo:
"I think we were really close to an equalizer late on [in the first game against TVFC]" says Birge. "If we are able to not concede first this time around, it will hopefully help open their defense up a bit more for us to put one away. It's just about staying focused all 90 minutes and not having any mental breakdowns."
Oakland is likely bringing some newer faces to battle against Toledo. Kevin Lencioni, John Waller, and Ahmed Zaky all made their first appearances for the club this past weekend. Coaches Darryl Evans and Derek Peters look to be in a mental chess match this Friday in selecting their squad. Between a number of injuries and new arrivals, the coaches and club directors will likely venture out with a reshuffled set of players. Regular starters Nate Tremonti, and the aforementioned Julien Birge, are amongst those who have already been ruled out for Friday's match. Thankfully though, stalwart defenders Travis Harrington and Cam Roberts are confirmed to be on the bus to Toledo. Center back Alex Ofeimu is also available again, following his red card suspension he sustained on June, 16, against Carpathia.
The club is playing to not only bring their season series with TVFC even, but to go undefeated in their games outside of Michigan in 2018. Oakland County had out-of-state success earlier in the season, when they won away against USAi Old Boys in late May. Oakland County will now face off against the two top teams in the division, as they approach the final three conference games of the season.
---
Oakland returns to home field action at Clawson Stadium on July 13, when they welcome in Waza Flo for a Friday evening exhibition match. Kickoff is set for 7:00 PM, and tickets are available HERE.