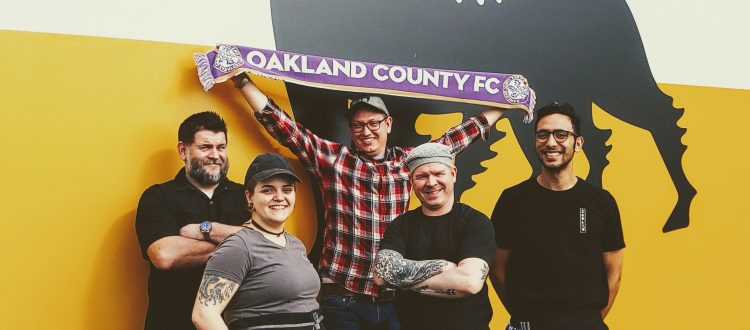 Zeoli's Named Official Matchday Bar; Serving $1 Drafts all Matchday
Oakland County Football Club is pleased to announce Zeoli's Modern Italian as the club's Official Matchday Bar for 2019!
Located at 110 E 14 Mile Rd, Clawson, MI 48017, Zeoli's will serve as the pre- & post-match spot for each 2019 home game. For every home date of the 2019 season, select $1 drafts will be available to each patron (21+) that walks through their doors for the duration of the day. Food specials will also be available for enjoyment. Match goers are encouraged to meet here prior to each match in preparation for the night ahead.
We are definitely excited for this partnership with OCFC. The vision of the club is one we are proud to join. This season will surely be special. Come share matchday with Zeoli's! – Scott Brown, Owner
Zeoli's prides itself with the food concept of 'modern Italian', with the emphasis on lighter food targeting health-conscious diners; a quality dining experience with a relaxed feel.
The 2019 season kicks off on Saturday, May 11 at 7:30 PM. Season and single game tickets can be purchased here.
An opportunity like this was too good to pass up. Scott (Brown) welcomed our ideas with open arms and we couldn't be more ready to get the season started. This city has been great! – Nick Morana
Additional partner announcements and season festivities are set to be released in the coming days and weeks. Gear up for our biggest season to date!