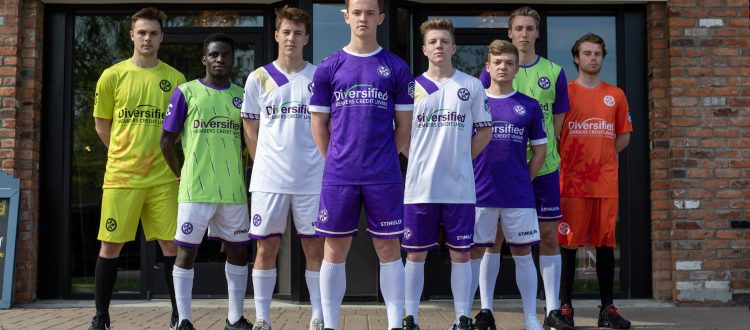 Milk Cup Final Match Preview: OCFC vs Flint City Bucks
Written by Robert Kerr, Staff Writer
—
On Tuesday, July 2, Oakland County FC hosts the 2019 Michigan Milk Cup Final against the Flint City Bucks. County earned passage to the championship game by defeating Force FC, Kalamazoo FC, and on June 26, AFC Ann Arbor. OCFC now face the Flint City Bucks in the club's first-ever final appearance. 2019 is the third edition of the Michigan Milk Cup, a summer spanning knockout tournament, which featured 12 clubs from across the state. With a win on Tuesday, the patriotic parade on Thursday will become a Championship Parade! Pre-matchday priced tickets can be found HERE.
---
The Best Challenge Ahead
County face a big challenge Tuesday, but the club comes into the Michigan Milk Cup Final in fine form. OCFC has won back-to-back games in the last week, and comes into the Final with confidence. The Purple Gang has produced some their best performances of the year, so far, in the cup competition too. The May 26 win against KZFC, and semi-final upset of AFC Ann Arbor last week are the high points of the 2019 season, thus far. County have been road warriors in the tournament, with Tuesday's final being County's first game played at home, in this year's competition.
The Flint City Bucks come into the Michigan Milk Cup Final on the back of a loss in USL League 2 action. After their Sunday night loss against the Dayton Dutch Lions, the Bucks posses a 4-3-2 record. The Bucks may have moved cities and rebranded, but they still posses some of Michigan's top talent. To get to the Milk Cup Final, Flint City defeated Michigan Stars in the quarter finals, and then defeated Grand Rapids FC in the semifinals, on June 25. Tuesday's game will be a challenge for OCFC worthy of a trophy, and will be hopefully be rewarded with one!
---
Milk Does Local Soccer Good
No matter the outcome of Tuesday's Michigan Milk Cup Final, the competition and the moments it has produced, are worth celebrating. The competition, in-and-of-itself, is a display of solidarity between the semi-professional clubs of Michigan, across the variety of leagues playing in the state. The players and fans of the participating 12 teams, have been rewarded with experiencing the beautiful game against true regional rivals, and match-ups rarely seen in competitive games.
Tuesday's special event will feature additional match day attractions. The first 200 fans to the game will receive a free bottle of milk, courtesy of the United Dairy Industry of Michigan. The Oakland County FC experience, presented by Diversified Members Credit Union, continues beyond the final whistle. Zeoli's Italian, in downtown Clawson, at 110 E 14 Mile Road, is the official OCFC match day bar. Zeoli's is serving $1 beers, during every match day, in 2019! Socialize, dine, and cheer with your fellow fans, before and after the game.