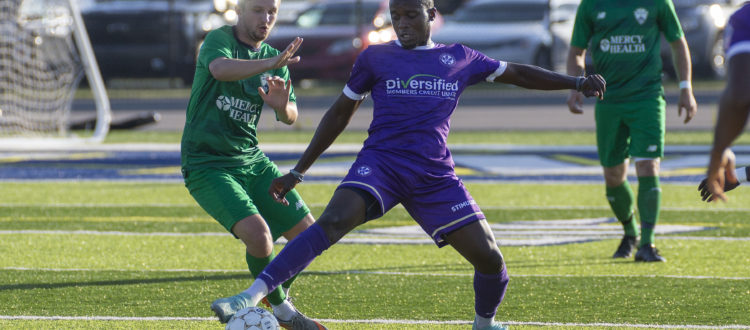 Winter Wonderland: OCFC Set to Test the Indoor Waters
Indoors you say? Why not. On Saturday, January 11, our old friend, the Muskegon Risers, welcome us to L.C. Walker Arena for our first-ever boarded match.
We're testing the indoor waters in January! The @MuskegonRisers welcome us for our first-ever boarded contest. 👀#NoThrowIns #BleedPurple pic.twitter.com/QQmyokIOKP

— Oakland County FC (@OaklandCountyFC) October 16, 2019
The long winter can sometimes be awfully harsh. Breaking up our offseason with an indoor Friendly seems like the perfect recipe for those woes as we prep for our biggest season to date. And who better to face than our longest standing rival?
With the new landscape comes new sets of changes and rules. The obvious ones:
Boards (no throw-ins!)

6v6 (including Goalkeeper)

4 quarters

Field is the size of a hockey ice arena
The remaining rules can be found here.
Additional details of our match, including roster, travel plans, and ticket information, will be released closer to the match date.
#BleedPurple