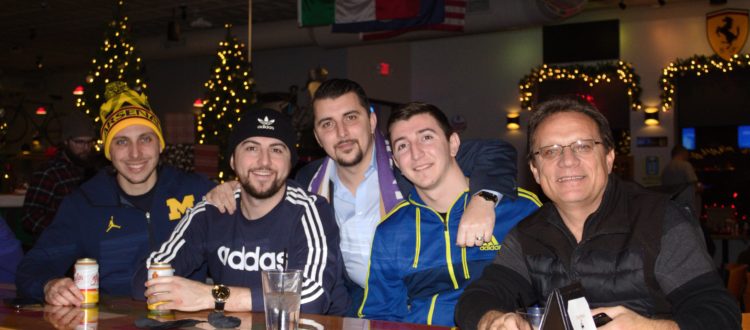 Coach Vasilevski Ushers in 2020 With Supporters
Over 50 OCFC faithful joined ownership and staff in welcoming coach Vasilevski to the club this past Saturday. Each supporter had the opportunity to individually meet our newest head coach and share their personal thoughts and questions on the club and what lies ahead for 2020.
Thank you to our 'Official Matchday Bar' Zeoli's for hosting our first event of many this year.
What a great turnout. Thank you to all those able to attend help us usher in a new era for the club. #BleedPurple pic.twitter.com/T30tLSin4F

— Oakland County FC (@OaklandCountyFC) January 5, 2020
Here are a few questions selected from the questionnaire distributed at the event, answered by coach Vasilevski:
What makes you want to coach this team?
I love the close community feel, and talented local players that the club showcases. There's nothing better than going to battle with loyal fans and players that care about the community. 
What kind of formations will we be seeing? Will we be pressing the back line?
I like playing in a 4-2-3-1 and making adjustments (4-4-2 and 4-3-3) out of that formation. I think pressing the back line will come down to the opponent and situation. 
What type of team do you want?
I want a team that is fluid with the ball on offense, but disciplined and prideful on defense. 
What are your top 2 priorities to ensure OCFC is competitive in the new league?
One, bringing in more high level talent and experienced players to add to a great returning core, and two, bolstering our defense in a sense of new players, new strategy, and consistent shape throughout each match.
What do you think is your best asset that your bring your the club?    
I think the best asset would be sharing my passion and love of soccer with the players, staff, and fans. When everybody can engage, it creates a positive atmosphere.