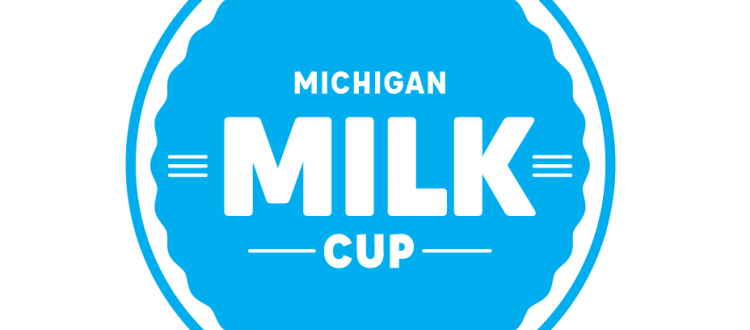 OCFC Enters 2018 Michigan Milk Cup
Joining the likes of AFC Ann Arbor, Grand Rapids FC and a flurry of Michigan soccer clubs, Oakland County FC is set to participate in the 2018 edition of the Michigan Milk Cup.

Participants:
The 2018 participants total eight clubs including teams from the National Premier Soccer League (NPSL), Premier Development League (PDL), United Premier Soccer League (UPSL) and Michigan Premier Soccer League (MiPSL).

AFC Ann Arbor (NPSL), Force Football Club (MPSL), Grand Rapids FC (NPSL), Kalamazoo FC (NPSL), Lansing United (PDL), Livonia City FC (MPSL), and the Muskegon Risers (UPSL).
Our Leg 1/Leg 2 Opponent:

Cup Format:
4 Pairings (8 teams total) – Each team will host another in a 2 leg matchup. Both legs must be played between April 18th – May 28th.

Winner will be determined based on aggregate goals. In the event of a tie after both matches, the team with the most road goals will be crowned the winner. If a tie still remains, the teams will partake in penalties immediately following the second leg, to determine the winner.

The winner of each pairing will advance to the semifinals.

Semifinals: Must be played between June 1st – 20th. Matchups will be determined based on a drawing of the four finalists. The first two teams drawn will host home matches. If the matchups drawn reflect teams that have an existing league match remaining, that league match may act as a dual Milk Cup match to avoid teams having to play one another, 3 times or more.

Finals: Will be held at Hope Soccer Complex's Champion Field on Wednesday, July 4th.
Championship Prize:
Teams will be competing for a $5,000 prize
Updates throughout the tournament will be posted on both our Facebook and Twitter pages.

---
About United Dairy Industry of Michigan
The United Dairy Industry of Michigan (UDIM) is the umbrella organization for the Dairy Council of Michigan and the American Dairy Association of Michigan.
We believe milk is a natural beverage that delivers nutrition, health, and true local flavor. We are dedicated to being your credible source for information about dairy foods and Michigan dairy farming by providing science-based nutrition information to foster a healthier society.
About Oakland County FC
Oakland County Football Club is a Semi-Professional soccer team dedicated to providing a remarkable on-field product as well as an unforgettable game day experience. OCFC will strive to bring high-level soccer and entertainment to Oakland County and surrounding communities. Additionally, we aim to cater to every audience, both youth and adult. OCFC's long-term vision is to create a community backed club sponsored by both local and regional organizations, which will give back to the residents of the community in the form of pride and involvement.