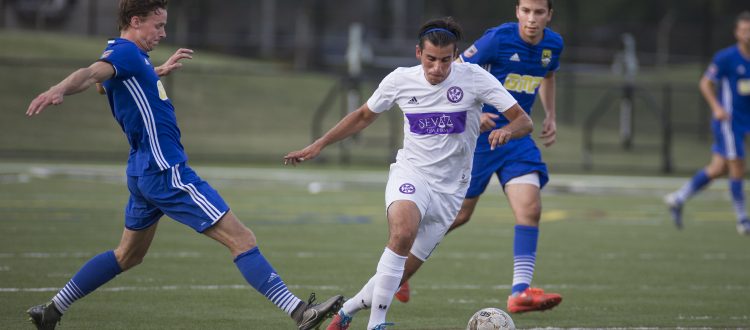 OCFC Open Tryouts: April 14th and 15th
Here's your chance to step on the pitch with some of the best this summer as we host 2018 Open Tryouts on both April 14th and April 15th! You pick your date. Spots are limited! DEADLINE TO REGISTER: APRIL 1st. Register HERE.
Date: April 14th OR April 15th

Time: 1:00 – 4:00 PM (Registration promptly begins at 12:30 PM); All spectators welcome

Location: Clawson Stadium (935 N. Custer Ave, Clawson)

Cost: $50 – includes 2018 Training Top and Season Ticket

---
About Oakland County FC
Oakland County Football Club is a Semi-Professional soccer team dedicated to providing a remarkable on-field product as well as an unforgettable game day experience. OCFC will strive to bring high-level soccer and entertainment to Oakland County and surrounding communities. Additionally, we aim to cater to every audience, both youth and adult. OCFC's long-term vision is to create a community backed club sponsored by both local and regional organizations, which will give back to the residents of the community in the form of pride and involvement.