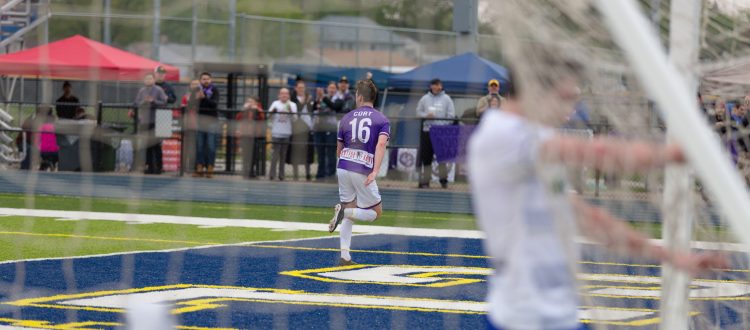 Weekend Preview: Back-to-Back
Written by Robert Kerr, Staff Writer
—
Oakland County FC are heading into the penultimate weekend of the season. The two game weekend includes both a down home friendly and a quick turn out in the west. First, on Friday, Detroit's own Waza Flo Pro come out to Clawson to play a rare outdoor exhibition game. On Saturday, the Men In Purple make a 190 mile revenge fueled road-trip to Muskegon.
Friday night's home game will be a reunion of sorts, as a number of the OCFC players have come through the Waza Flo system. Team captain and OCFC original, Mario Morana, and center back Ian Walker, are amongst the players who've worn the shirt and competed for both clubs.
"We've had a few players come from their system" said OCFC Technical Director Nick Morana, at Tuesday night's training session. "Other players from the UPSL Midwest also play for the [Waza] Flo in the offseason. I've had a good connection with Waza's Dominic Scicluna, for the past five years or so, and players have come to us, from them, and vice versa. Friday's game will feature a lot of skilled players, and should be a lot of fun. Not just for the fans, but for the players too."
Oakland County then make a three-hour trek out to Michigan's west coast on Saturday, to take on the Muskegon Risers. The Risers currently sit just two points ahead of OCFC—meaning, three points from a win, in Saturday's away game, will see OCFC leapfrog Muskegon in the divisional standings. A victory away, on Lake Michigan's shore, would also avenge the O's June 29th's defeat at home to the Risers. OCFC's attacking players may feel encouraged to hear that the Risers have a -7 goal differential, and have won only once, at home, in the league.
With just two home games remaining, be sure not to miss OCFC's inaugural season as Michigan's supporter-owned team. Tickets for the 7:00 PM match this Friday can be purchased here.