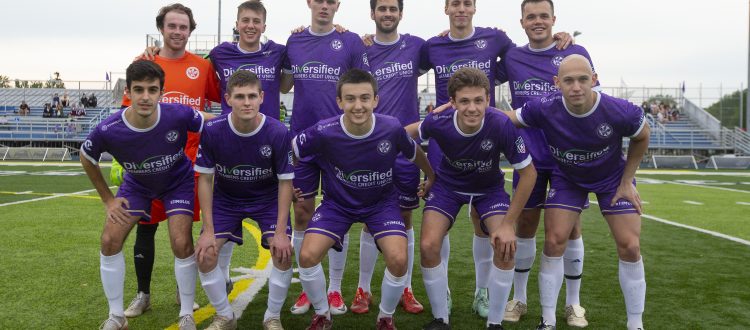 Match Preview: OCFC vs Waza Flo
Written by Robert Kerr, Staff Writer
—
Oakland County FC will look to get back to winning ways when they play Waza Flo tonight at High Velocity Sports (46245 Michigan Ave, Canton, 48188). County go into the match on the heels of their first defeat of the season. Michigan's supporter-owned team sits tied for second place in the division, having earned seven points through four games. A return to winning is necessary, for OCFC, if they are to keep pace with the division leaders over the 10 game season.
Friday's match will be the first UPSL meeting between County and Waza Flo, as 2019 is the hosts debut season in the semi-pro outdoor league. In recent history, Waza Flo have been known as the region's professional indoor soccer team, playing in the Major Arena Soocer league 2. County did, however, play against Friday's opponents, last year, in an exhibition game. OCFC defeated Waza Flo in Clawson, on July 13, 2018, by a 5-0 scoreline.
As the season progresses, County's opponents continue to get stronger. "We had to have two really good training sessions this week, ahead of Waza, which is key," said OCFC veteran Mario Morana. "[Waza] just tied Ann Arbor of the past weekend, so they have some momentum coming into our game Friday." Morana, who is OCFC's longest tenured player, has also suited up for Waza's indoor team in the past. Friday's encounter will be no friendly encounter, however, as precious divisional points are on the line. Morana then added firmly, "We've got to take care of business there, and get back on the winning track."
The Purple Gang is getting stronger too. The squad was boosted ahead of Friday's game with midfielders Demeitri Pliakos and DJ Hooks becoming available for selection. Pliakos plays his collegiate soccer, locally, at University of Detroit. Hooks is an exciting young midfielder, who just recently graduated from Stoney Creek High School. Hooks was a three-year Vardar Academy player, and is set to play at the Big East Conference's Butler University in the fall. Competition for places in the OCFC squad will only become even more fierce, with the addition of these talented young players.
Friday's vitally important game is scheduled to kick off at 7:00 PM. Oakland County FC's next home game will be played on Thursday June 13, at 7:30 PM at Clawson City Park Stadium. The game will be a Fathers Day celebration, and will feature prematch yard games, and a Hot Dog eating contest at halftime. Buy tickets at a special pre-sale price, HERE.
The Oakland County FC experience, presented by Diversified Members Credit Union, continues beyond the final whistle. Zeoli's Italian, in downtown Clawson, at 110 E 14 Mile Road, is the official OCFC match day bar. Zeoli's is serving $1 beers, during every match day, in 2019! Socialize, dine, and cheer with your fellow fans, before and after the game.