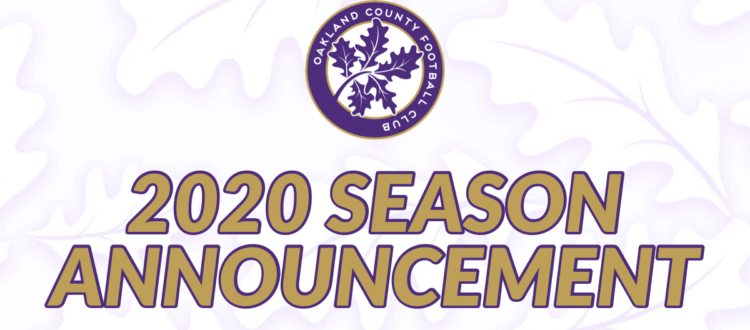 2020 USL League Two Season Announcement
Next Saturday, we would be kicking off. Today, the United Soccer League announced the cancellation of the 2020 USL League Two season due to the COVID-19 pandemic. While we are saddened by the decision, we fully understand and support the outcome. The safety of our players, staff, and supporters, is more important than the game itself.
"The League is committed to providing support and resources to all clubs that are able to bring back soccer to their communities, but we continue to follow local and state health authority guidelines and will return to play only when and where deemed safe to do so. We are grateful to have an incredibly active set of clubs and fans and thank them again for their support." – USL League Two Vice President Joel Nash.
View the full USL2 announcement here.
We were extremely excited to welcome a new chapter for the club as one of the newest members of USL League Two as years of hard work and passionate support from fans have brought us to this point in our journey. Unfortunately, this milestone will be put on hold until next year.
Over the course of the next month, in collaboration with Great Lakes USL2 teams and other local clubs, we will be exploring the possibility of an exhibition-type schedule if it is ultimately deemed safe to play by state and local authorities. While this could be a long shot, we'll be ready to kick the ball if we can this year. Details as to what this could look like are in progress. An update will be provided at a later point.
Your continued support through these times in unmatched and greatly appreciated.
Until we see each other soon, stay safe, and as always, #BleedPurple.