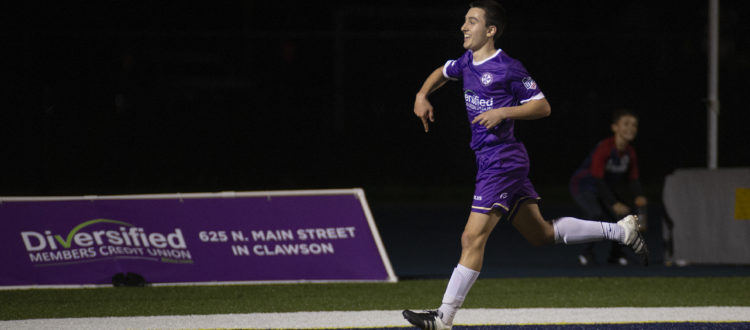 Oakland County FC Releases 2021 Schedule; Home Opener set for May 9
Well, we've finally made it here. Oakland County FC's schedule for its *inaugural* USL League Two regular season has officially arrived.
As we are all very aware of, the 2020 campaign was cancelled due to the COVID-19 pandemic, igniting great anticipation for the club to get on the field once again for both the city and the soccer community. That time has come.
It all begins at home on Sunday, May 9 against USL2 newcomer, Fort Wayne FC. After a week off to continue preparation for the long stretch of the season, we host another USL2 newcomer, Cincinnati Kings Hammer on Saturday, May 22.
OCFC's regular season USL2 schedule showcases six home matches and eight away away matches from May until July, the largest regular season schedule in club history. In addition to the regular season home matches, OCFC will host a  'friendly' match on Saturday, June 26; details for that match to be released in the near future.
Regular season schedule highlights:
May 9 vs Fort Wayne FC – regular season home opener

July 4 and July 11 vs Flint City Bucks – home and away matches against 2019 USL2 National Champions

June 30 through July 11 – OCFC competing in five matches over the course of a week and a half for a final playoff push
The accompanying clubs with OCFC in the 2021 Great Lakes Division are: Cincinnati Kings Hammer, Dayton Dutch Lions, Flint City Bucks, Fort Wayne FC, Grand Rapids FC, Kalamazoo FC, South Bend Lions, and Toledo Villa FC.
2021 season ticket information will be released over the course of the next month.