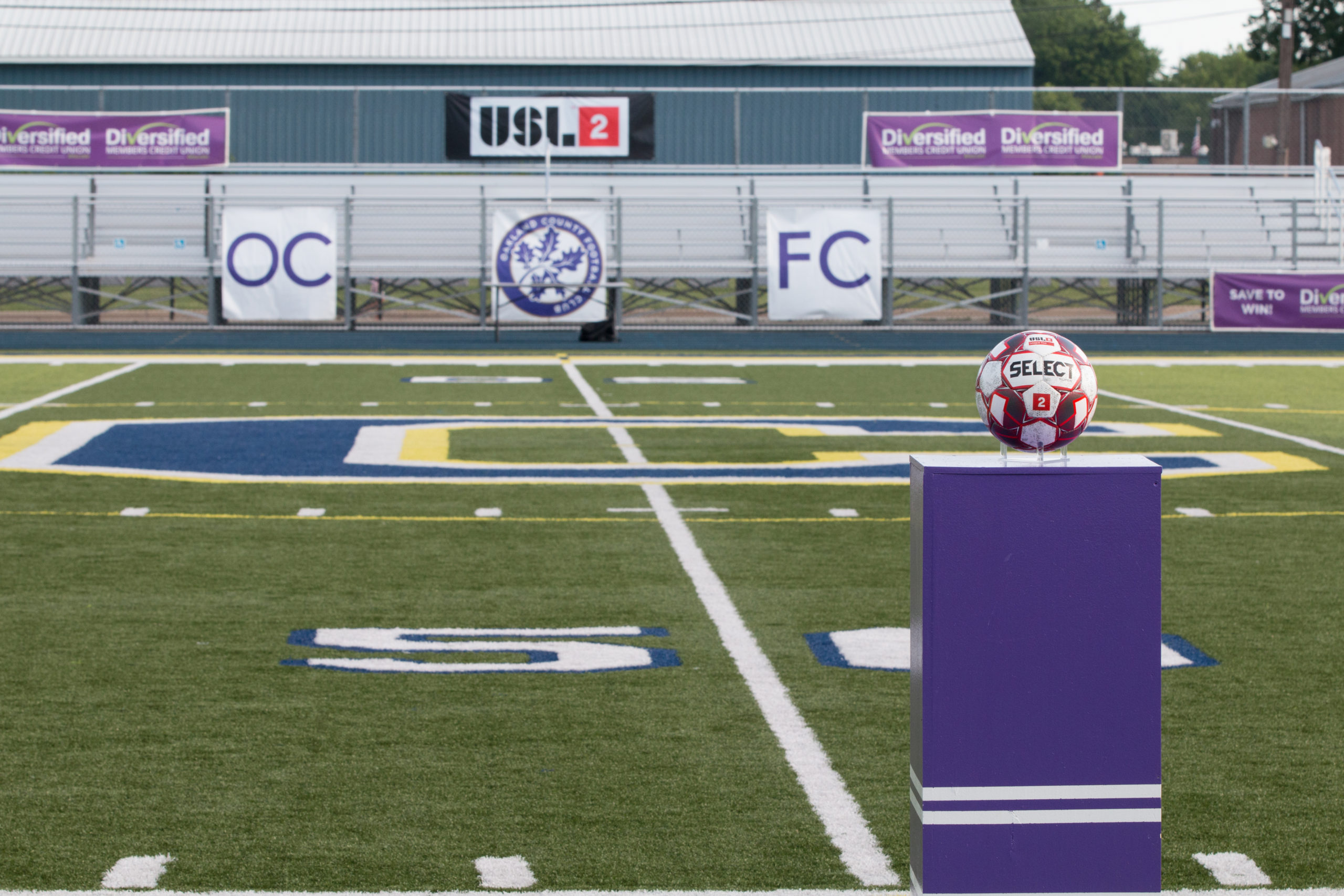 Match Preview: A Crucial Matchup in South Bend
Composed by OCFC Writing Staff
—
Oakland County Football Club hits the road Saturday to take on the South Bend Lions. Following the 3-0 loss to Grand Rapids FC, last weekend, Oakland County now looks to remind the league of their ambitions, returning to playing with a stout defense and strong offense. Meanwhile, South Bend is striving to rebound from a loss of their own, after a 3-1 defeat against Kalamazoo last Wednesday.
Oakland County's two previous road games ended in a draw, both of which featured thrilling game-tying goals in injury time. Throughout the two-game road trip, Oakland County managed to score seven of their 13 goals this year, and gave goalie Max Loria his first minutes of the season. A win at South Bend would mean OCFC will have their first win on the road, grow to a plus .500 record, and break into the top half of the division. 
Oakland County's leading scorer Nebojsa Popovic is returning to boost the goal threat after being unavailable the past two-games. Popovic kicked off his season with five goals and two assists, giving him USL League Two "team of the month" honors for the month of May. In his absence, players such as Anthony Rizzo, Kevin Buca, and Mike Melaragni proved to be valuable assets with offensive production.
Congratulations to @NebojsaPopovic_, who's been named to the @uslleaguetwo 'Team of the Month'! 🎉

Nebojsa has tallied five goals and two assists in his four matches played thus far this season. pic.twitter.com/6r1pr8cKHT

— Oakland County FC (@OaklandCountyFC) June 9, 2021
County is coming off playing two games last week: Kalamazoo  and Grand Rapids FC. Wednesday night's win against the then undefeated Kalamazoo FC came in a thrilling 3-2 back and forth battle. The second game featured an Oakland County first half red card. Which led to a short-handed Oakland County side falling to Grand Rapids FC, being dealt their first loss since May 22nd.
As Oakland County prepares for the trip to South Bend, Coach Vinnie Vasilevski believes "defense will be key," to emerge victorious. Behind the quick and physical defense of Oakland County, you'll find the anchor to the defense in goalkeeper Max Loria. Loria has made 15 saves since taking over against Fort Wayne on the road. His effort has been recognized league-wide with two of his miraculous saves being a contestant for USL League Two save of the week. Offensively, County looks to reinsert Popovic into the offense while maintaining the scoring balance that has led to five different goal scorers in the last three games.
On the other side of the field, South Bend Lions FC has two games scheduled through the week as they had to prepare for both Kalamazoo FC and Oakland County FC. South Bend has demonstrated no specific dependence on a single player having nine different goal scorers on the roster, leading the Lions to third in goals scored within the division. Their team dynamic is matched defensively with only eight goals allowed, leading SBLFC to rank third in goals-against throughout the division as well. 
Oakland County Football Club returns to Clawson Field on June 18th to compete against the Dayton Dutch Lions. Behind County's Elmwood Elite and broader support, Clawson Stadium has found itself an energetic and exhilarating home crowd, in 2021. The game against Dayton marks the midway point of the regular season.
Stay up to date with all things OCFC by following the club on Facebook, Twitter, and Instagram. Game broadcasts, video features, and highlights can be found on the OCFC YouTube channel. For ticketing and apparel and much more, visit OaklandCountyFC.com.